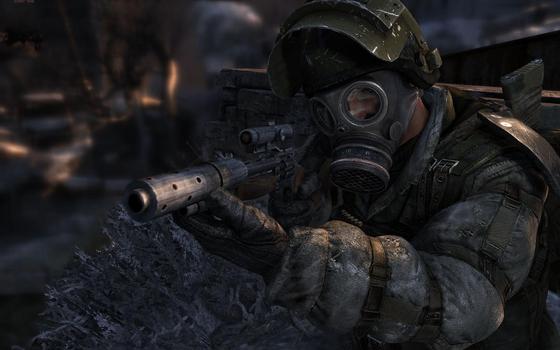 Register
here
to get an extra 2$ store credit
Get the pack
here
(one key for all games)
Use this voucher at checkout :
GMG25-1BW0K-K1A3G
List of games :
Metro 2033: - Set in the shattered subway of a post apocalyptic Moscow, Metro 2033 is a story of intensive underground survival where the fate of mankind rests in your hands. In 2013 the world was devastated by an apocalyptic event, annihilating almost all mankind and turning the earth's surface into a poisonous wasteland.
Warhammer 40,000 - Dawn of war II: - With a focus on fast-action RTS gameplay, Dawn of War II brings to life the science fiction universe of Warhammer 40,000 like never before. Experience the intimate brutality of battle as you play through the epic campaign. Clash with enemies on battlefields ablaze with visceral hand-to-hand and ranged combat.
Company of Heroes: - Delivering a visceral WWII gaming experience, Company of Heroes redefines real time strategy gaming by bringing the sacrifice of heroic soldiers, war-ravaged environments, and dynamic battlefields to life.
Saints Row 2: - Saints Row 2 brings true freedom to open-world gaming. Players can play as who they want, how they want, and with whomever they want in this sequel to the much acclaimed and tremendously successful Saints Row.
Red Faction: Guerilla: - Set 50 years after the climactic events of the original Red Faction, Red Faction: Guerrilla allows players to take the role of an insurgent fighter with the newly re-established Red Faction movement as they battle for liberation from the oppressive Earth Defense Force.